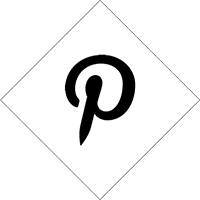 Yeah I know, it's already the second of January and we are supposed to make new years resolutions and stop looking back at what has been. But I can't help myself: still wanted to share my 5 favorite interior buys of 2014! I love making these posts and see what has been a hit and what was a miss. I always hope it prevents me from buying bad bargains, which probably doesn't. But allez, one can hope right? So here it is: my top 5!
1. Ant chair
We already owned three Arnce Jacobsen ant chairs, but after painting one of them grey it felt like a whole new addition to our home.
2. Monkey
The Kay Bojesen monkey was on my wish list for such a long time. Best birthday present for sure!
3. Tomado Shelves
Even if you wanted to, it was hard to ignore all the String shelves on Pinterest and Instagram. #shelvie became a serious hashtag and that sealed the deal: I wanted one to! But the price tag was a little less attractive. Luckily we have our very own Dutch design shelve from Tomado: €40,- and the perfect addition to our bedroom!
4. Cactus
A recent buy and one that I'm keeping my fingers crossed for. I know cactus are supposed to live forever, but with me you'll never known. I'm rather good at giving too much water… That's why I already started to collect more and more cactuses. I'm on a roll!
5. Marble box
And we're ending this list with the Louise Roe marble box. Love the simplicity and the touch of luxury. After falling for this little box, I bought another marble box at The Loft the other day (see last image). Will post more images of this new green marble addition soon!