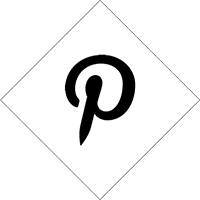 It's hard to belief that 2014 is coming to an end! Two more days and we'll be saying hello to 2015! Time to look back at my fav buys and outfits of this year. Here we go:
Favorite buys
1. Building Block bag
Without doubt one of the best sale scores and impulse buys I have ever done. The minimal shape with golden details and enough space for any working day (water, iPad and food has to fit in) makes it the ideal and most used bag of 2014!
2. Helmut Lang jacket
Definitely not an impulse buy, but a result of watching a handful of sites as a hawk. When the price finally dropped 75%, I didn't know how fast to click the buy-button. My most worn jacket and a lifesaver whenever I had a crisis during early mornings in front of my closet.
3. Adidas Stan Smith
Wasn't sure I wanted them, because they were everywhere. But -as always- I wasn't strong enough and since then I have ignored pretty much all my other shoes.
4. White H&M trousers
Still my favorite trousers to wear: oversized suit trousers. I own a blue, soft pink and white pair and the last one is hands down the winner. The fabric and fit is perfect and the price (€50,-!) sealed the deal. I'm actually still looking for the jumpsuit in the same white fabric, if anyone knows where it's still for sale: drop a comment!
5. Larsson & Jennings watch
It was difficult picking a favorite watch cause I wear my Daniel Wellington watch a lot, but the all black watch is hard to beat!
Favorite looks
1. Needless to say that my all-time favorite look combines a few of my favorite buys: the Helmut Lang jacket and Larsson & Jennings watch paired with All Saints leather trousers, Rag & Bone fedora hat and Ace & Tate sunglasses.
2. My second favorite look is the Melissa Araujo combo, loved layering the black waistcoat and black dress. Watch this girl!
3. Next to all black looks, an all white look was definitely a favorite in 2014 (and the year before that, probably always will be…). The Rodebjer shirt dress makes such an impact and I loved wearing it as a blouse and as a dress. The only reason this item didn't make it in the top 5 fav buys is because of the fabric (wrinkle allert!).
4. Because I loved wearing the Rodebjer piece as a dress so much, I couldn't ignore this silk super long black dress by Wackerhaus. Such a good sale score!
5. And last but not least: my Altewaisaome scuba top paired with the H&M oversized trousers. Wore this outfit quite a few times as it felt like wearing PJs (while still being able to got to work without people questioning your sanity).
And that's it: a colorless minimal ensemble. What else! And now tell me: what were your favorite buys. Any items that you keep pulling out of the closet??