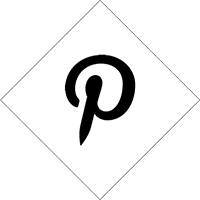 Every blog needs some sort of logo and because most of us aren't graphic designers, or have the luxury to hire a graphic designer, we have no choice as to design one ourselves. But of course this is easier said than done. Where the hell do we start?! For all you guys in the exact same position as me, here are 13 (my lucky number!) tips & tricks I learned along the way:
Find the perfect font
1. As our design skills are a bit limited, don't try to design a typical logo with a symbol representing the blog. It is easy to mess up, takes a lot of time and feels outdated if not done right.
2. Try to find a great font instead and go from there.
3. Dafont and FontSquirrel are really helpful in finding a font. You can type in your blog name, pic a font style and see your blog name in all the available fonts. Downloading is free. Just click download, double click the zip file in your downloads folder and install the font.
4. For some font inspiration I love to check this website, this blog and my Pinterest board where I save all the fonts that I like.
Start designing
5. After you settled on the font, try to play with the letters of your logo. Change the spacing between the letters, make the letters wider or longer, etc.
6. Which program to use? Illustrator is the best option because you can design the logo in vector format (editing a vector logo is better than a pixalised logo because you can resize the logo without loosing quality).
7. But if Illustrator is one bridge too far, you can also use other software. Check this blog for an overview and watch a lot of Youtube instructions to familiarize yourself with the software of your choice.
8. If you don't use a vector format, design your logo on a large scale. For example 20cm wide and 300DPI. DPI means dots per inch, for prints you need 300DPI and for online viewing 72DPI is standard. Just resize your image in the size you need for the blog header, but keep the large original file for prints such as business cards.
9. Keep in mind that if you design for the web your logo needs be in RGB color mode and if you design for print it needs to be in CMYK color mode.
Take your time
10. Take your time and try to find a nice balance. If you can't create something you are happy with, let it rest for a day (or week). My first designs are always crap.
11. When your logo is done, spend some time on the color scheme. Make a collage of the colors that you like and pick your favorites. I went for an all black logo but I've spend quite some time finding the right color for the background of the business cards.
12. I prefer to use a maximum of two colors for logos. Especially for blogs as the photographs need all the attention and contain a lot of hues already. Don't use gradients if you are planning on printing the logo and you are not familiar with the limitations of commercial printing.
13. And keep your eyes open! Look at the logos of brands you like, remember colors that felt fresh and fonts that caught your attention. Developing your style is the most important aspect of designing. Knowing all the tools will only get you so far. Pinterest is a great place to start (as if I need to tell you guys that of course!) and you can always check my Pinterest Design board to get some new ideas. Good luck!!