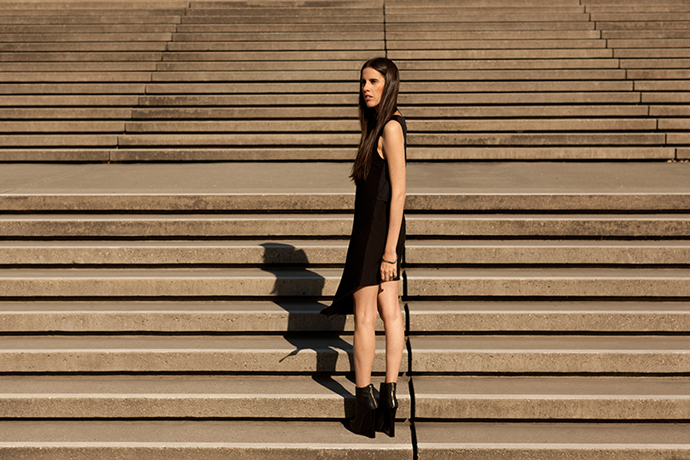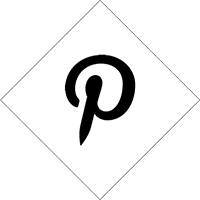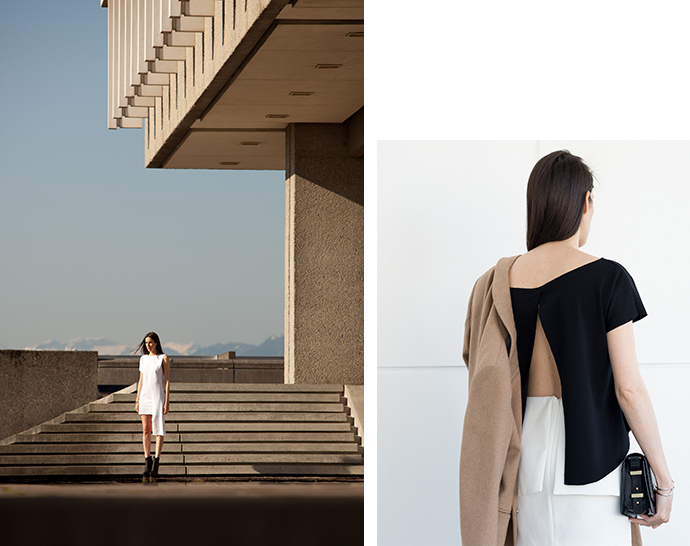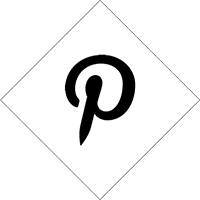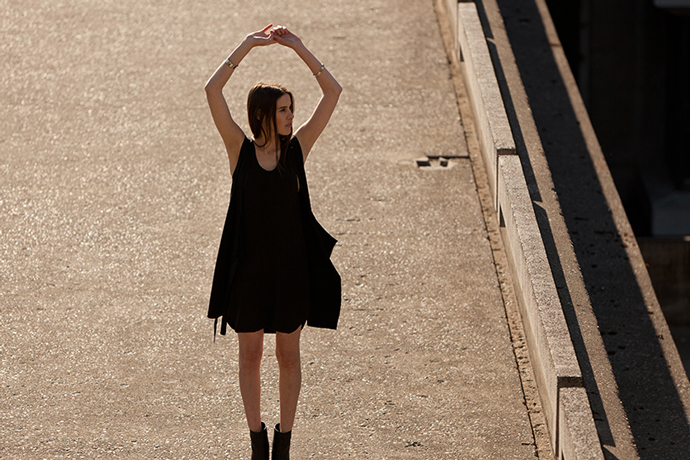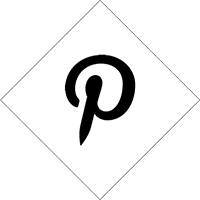 You might remember this look where I wore two dresses designed by Melissa Araujo? Super soft, unexpected details and versatile: this multi talented girl knows how to design. And you can win this crop top from her Linear collection! How? Follow Melissa and me on Instagram and post a picture from this post with the hashtag #minimalgiveaway (the give away closes november 12). Easy as that!
And now let's get to know this fashion designer with model like features (yes, that's her in the pictures!), who pretty much is the opposite of a fragile girl. Wrestling in high school, eating instant noodles and now working hard on a new brand. Some girls do it all…
Tell us a little bit about yourself! 
I am originally from Brazil, moved to Canada to pursue a Marketing Degree, but once I finished, realized it was not as creative as I thought it would be. As I was deciding on what to do next with my professional life, I started to remember that many of my friends were always asking where I bought my clothes and where they could get them. A lot of those pieces were designed by me and made by mom's seamstress. That's when I realized I could combine business and creativity by going into fashion design and learn how to create my own pieces. Instead of going back home I stayed in Canada and now my brand is based here.
Who is your biggest inspiration and why?
Usually my inspiration for design comes from architecture. But as far as one person, I would have to say Jane Austen the writer. Her realism, social commentary and fierceness to write in a time of male domination in writing is very inspiring to me. She did not conform to the expectations of the time, she wrote about strong female characters in her books and she was very authentic. We need stronger female role models. I imagine that it was not easy back then to stay true to yourself and be different. I can really relate to that. Even though I love modern, minimal art and structures; I am really attracted to classic books.
Which piece from the Linear collection are you most proud of and why?
I love the 3 in 1 Vest Dress from the Linear Collection. I think it is a stylish and modern piece that you can wear in many different ways, it is versatile and functional. It really captures the architectural inspiration I used to create the collection. It is something I wear year around, from day to night.
3 things you can't live without?
Art, music and decaffeinated tea.
What is the number one piece on your wish list right now?
The Acne Studio Jensen Leather Boots. I am not sure how they fit,  but I hope they will once I am ready to purchase.
Quick decision-maker or chronic doubter?
Quick decision-maker, I believe in going with your instincts. It has worked for me so far. If you over think a situation, you will kill creativity and not move forward.
3 fun facts about you.
1. Even though I dress very minimal and my style is subtle I am a loud person when it comes to conversation. It is my Brazilian side, I speak loud, I talk with my hands and I get pretty passionate about some topics.
2. I am useless in the kitchen. If my boyfriend is away I live of instant noodles and frozen dinners. So bad I know!
3. I wrestled in high school and university. I am very competitive, so sports were my way to burn energy and put my competitiveness to good use.
Most exciting thing happening right now or in the near future?
I am working on a new brand called Two M Projects. It is very exciting, because I was asked to design and develop the brand alongside actress Meryl Fernandes. The label will be based in London, UK and will be launched in early 2015. It will still be a minimal and clean aesthetic and I can't wait to see it ready, so it can be shared with everyone.
Want to know more? Melissa also owns a blog which you will love for sure!